There's no time like the present(s) 🎁

Introducing the Pitch Innovations Gift Shop!
Share your love of music expression with your producer friends, straight to their inbox.
Here's how it works :
Step 1 :
Choose the product you want to gift and select the gift option. You can choose between Fluid Pitch, Fluid Chords and Fluid Bundle.
Gift Fluid Bundle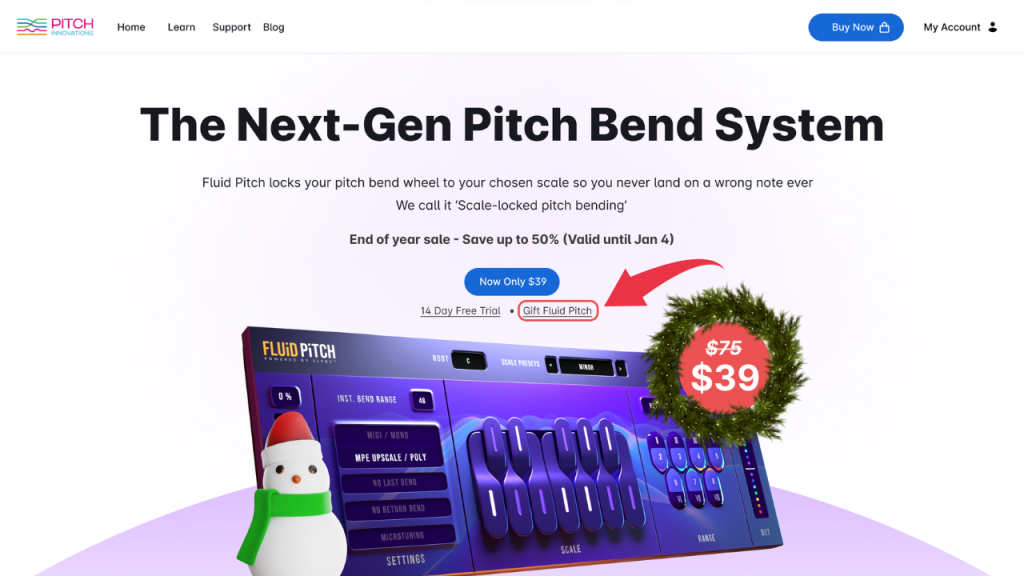 Step 2 :
Enter the details, including a custom message and complete your purchase.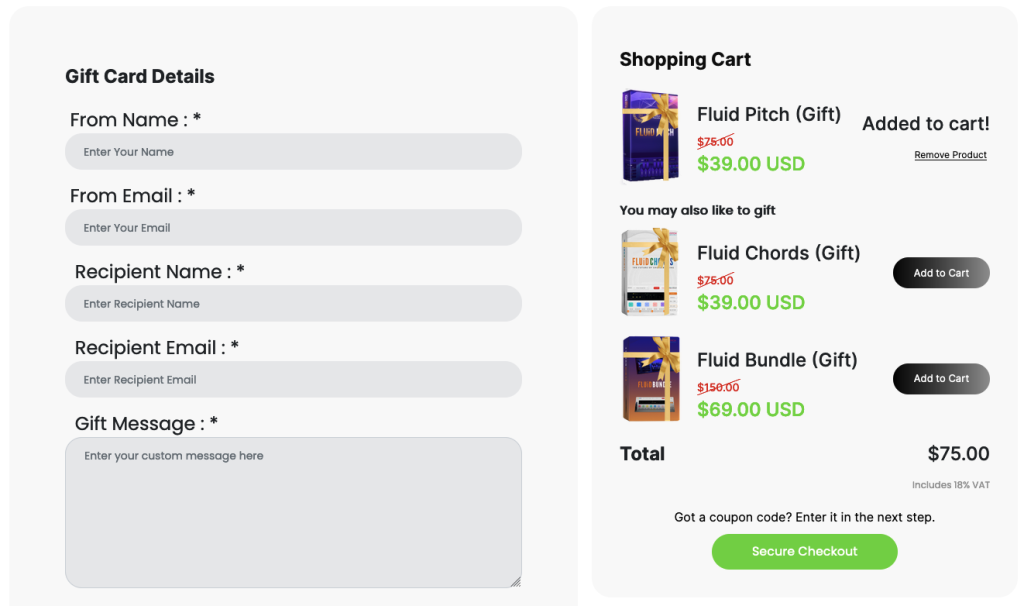 We'll take care of the rest..
Once you've completed your purchase, we'll immediately send your friend a custom email with their serial key and message.