DRAG & DROP:
The lower eight blocks are known as the 'Shape Blocks'. Users can drag and drop desired shapes into the Shape Sequencer located above.
HOW SHAPE BLOCKS WORK: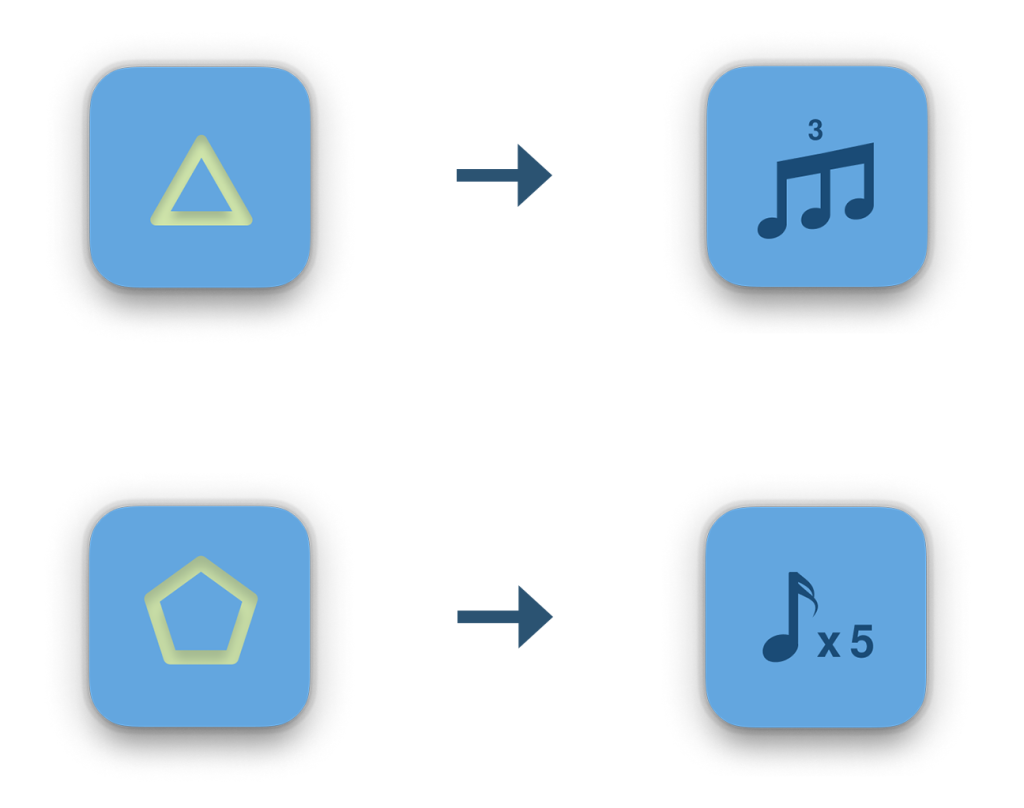 Shapes are represented based on the number of sides they possess, and the notes are distributed across a beat (equivalent to a quarter note). For instance, a Triangle with three sides corresponds to a triplet rhythm, while a Pentagon with five sides corresponds to a quintuplet rhythm.
You can hover over these shape blocks to display the rhythm that they encapsulate in Western classical music notation.
USING SHAPE BLOCKS:
The Shape Sequencer functions as a step sequencer, allowing users add each Shape Block into a step. 
Shape Blocks can be added by drag and drop or left-clicking the desired block. The sequencer begins looping every 4 beats (a bar) and automatically extends loop length when adding shapes. You can adjust  loop length using the bar dropdown.
CLEAR STEPS: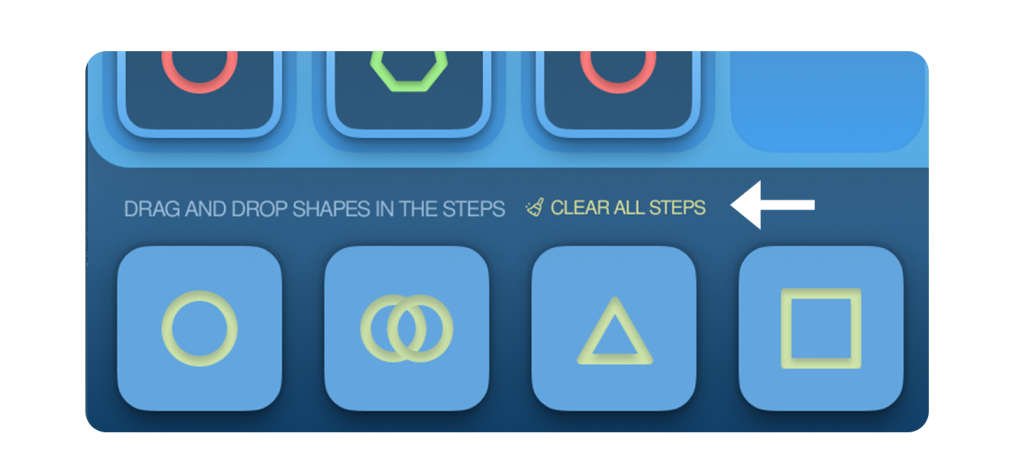 To clear all steps simultaneously, you can use the "CLEAR ALL STEPS" option located between the Shape Sequencer and the Shape Blocks. The option 'CLEAR ALL STEPS' will be visible only when the sequencer setting tab is open.
Conversely, if the shape setting tab is open, you'll see 'CLEAR STEP', enabling you to clear the selected step.
SWAP
Shapes can be swapped by dragging and dropping one onto another.