Global Settings

 
Tempo
     Ext (DAW): The sequencer's tempo will synchronise with the DAW. 
     Internal: This option allows you to set an independent tempo within sequencer.
Transpose – This feature enables you to transpose the input MIDI signal, allowing transposition up and down by two octaves within the range of -24 to +24.
Switch Play Modes Automatically  – Toggle the here to on/off the automatic switch between modes. 
Help Tray – Toggle the here to turn the help tray view on or off. 
Advanced Settings
Use MIDI Input Velocity – Toggle this button to input or bypass MIDI velocity for the internal sequencer.
Display Note Values on Hover – This option allows you to toggle the display of note values on or off when hovering over the shapes in the Shape Holder.
Select Last played Shape – This option automatically opens the shape settings of the last played shape in the sequencer.
Seq. Bypass(Or Key Limit Bypass) via Sustain Pedal – Bypass the internal sequencer or bypass the key limit when the sustain pedal is engaged.
Skins
Groove Shaper offers three distinct skins listed below. Select your preferred skin to match your workflow style.
Aqua Glow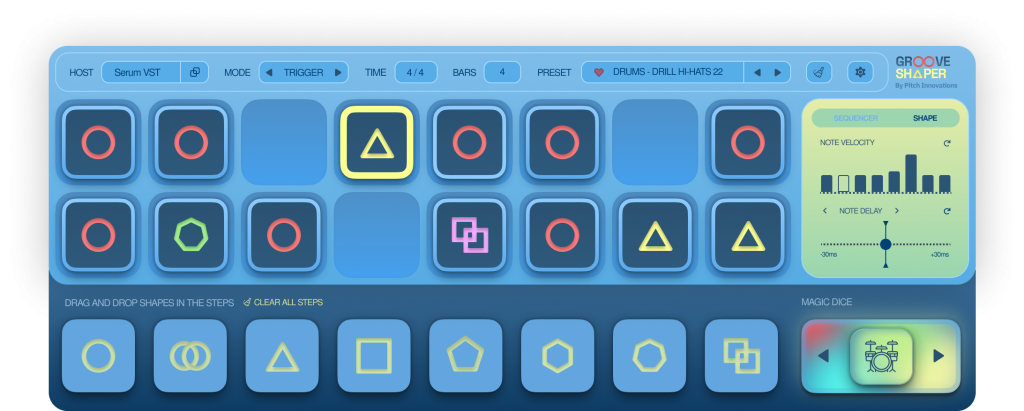 Dark Velvet